You are here
Citizenship Classes in Broward County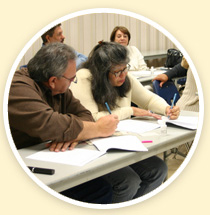 HUF's Civic Engagement program provides high-quality citizenship classes with qualified teachers, a curriculum approved and recommended by the USCIS, small classes and convenient class schedules. The Civic Engagement program assists clients with the preparation for the naturalization process, including one-on-one assistance with the N-400 form (citizenship application), the citizenship interview, legal advice and referrals.
---
Classes in Miami-Dade
NEW! For classes in Miami-Dade, click here.
---
Classes in Broward
To find a location close to you in Broward County, click here or call 954.964.8884 ext. 216 or ext. 266 for details.

---
Impact
Served 3,000+ clients throughout Broward (at HUF & Broward County Public Libraries)  
Close to 1,000 clients passed their Naturalization test and became US Citizens
Recipient of a two-year grant from the United States Citizenship and Immigration Services (USCIS)
BIA (Board of Immigration Appeals) Certified by the United States Department of Justice
State-of-the-art technology includes tablets and a SmartBoard to facilitate the learning process   
Contact us for Citizenship instructors volunteer opportunities (training provided): (954) 964-8884 ext. 266 or ext. 216.
Pre-Registration Form
To complete the Citizenship Services Pre-Registration Form for both Broward and Miami-Dade, click here.
Key Program Partners - Broward
This program would not be possible without the support and leadership of: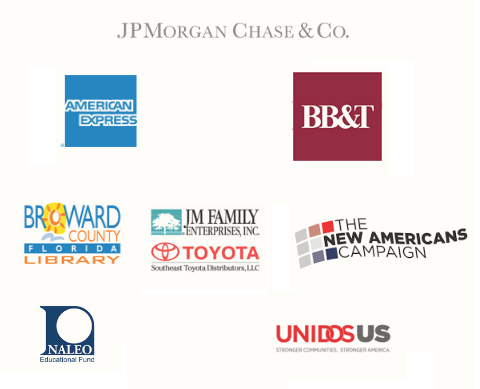 Civic Engagement Client Stories

Important Civic Engagement Links